A Retail Millwork Solution – Just In Time For The Holidays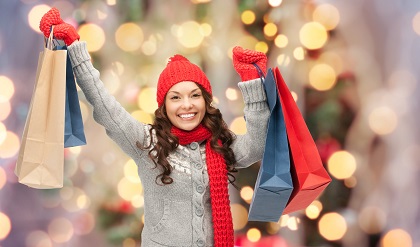 With Thanksgiving right around the corner, retailers across the country are getting stores ready for the holiday shopping season, a time that can make or break the entire year for many retail businesses. All of our installation crews are working with great urgency to help with the final push and finishing touches.
We're Working On Three Major Remodels This Season
We are currently in the middle of three major remodel projects. As with any major remodel, factors beyond anyone's control can interrupt construction and cause hold ups. It's imperative to be able to rework a scope quickly in order to keep a project moving towards the targeted completion date.
A Unique Millwork Solution That Reduced Costs
In one instance, our team was able to turn a delayed millwork production issue into a solution that actually ended up reducing costs on the overall project.  Millwork issues were going to cause some devastating delays, so we recommended laminating and reworking some of the existing millwork to match the new designs. This unique solution helped get the project completed on schedule. Canceling that original millwork order ended up resulting in significant cost savings to our retail client.
Going Above and Beyond for Clients
Although putting the extra effort into that millwork solution added to our scope of work and increased the pressure on our leads at this location, our crew managed to complete everything without falling behind elsewhere in the overall project.
We pride ourselves in doing everything in our power to complete projects on time and within the scoped budget. Contact us if you'd like to learn more or get a quote for store fixture installation, custom millwork, or other retail display project.
Learn More!